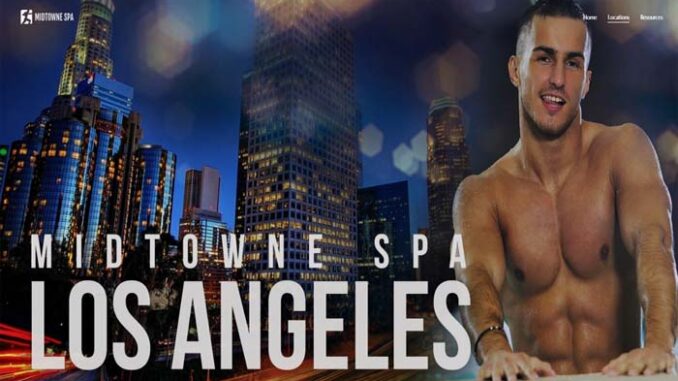 Midtowne Spa was already on the chopping block as the building was placed for sale in September. The irony is that business was booming despite closing during the pandemic.
Customers and its staff had thought a notice of its closing date would be posted. But alas, that didn't happen. Instead, the end came suddenly and swiftly. With little to no fanfare, this historic bathhouse has shut its doors after 50 years.
An announcement was posted on its locked door.
"It's with great sadness that we announce that Midtowne Spa Los Angeles will be closing permanently on Monday, December 19th at 8:00 a.m."
"We like to take this opportunity and thank each and every one of you for your support over the last 47 years."
"Please visit our friends at Club Slammer Los Angeles, Flex Bath, and North Hollywood Spa."
Weho Times writes about the management of Midtowne Spas
"Midtowne Spa owned three properties in Southern California, The Melrose Spa, at 7269 Melrose Ave in Los Angeles, which closed in May 2017, and the 1350 Club at 510 W Anaheim St, in Wilmington, which closed some time in May, 2022 shortly after being shut down by the COVID-19 pandemic."
"The Los Angeles location was the last Midtowne Spa standing. The Austin, Texas Location closed in July, 2016. Dallas closed the following year. Midtowne Denver also closed earlier this year. Most of these locations closed with little to no fanfare, upsetting some of their most loyal customers."