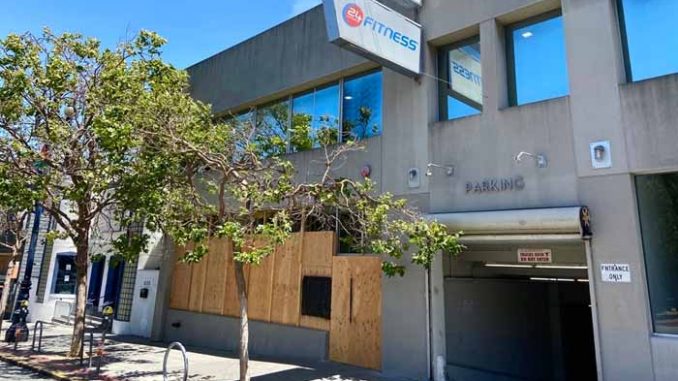 In San Francisco, a 24 Hour Fitness, which closed permanently last year amid pandemic lockdowns due to Covid, might be converted into a new Bathhouse.
This year city council has rescinded the restrictions that kept bathhouses closed in San Francisco. Because of that, entrepreneurs are stepping up to open new bathhouses. Curtis Chude is one such person and is eying the closed 24 Hour Fitness into a new bathhouse. Chude tells the Bay Area Reporter he wants it to be "more than just a bathhouse."
"For me, it's about bringing a mix of a Turkish bathhouse and a European bathhouse to San Francisco," adding that there will be a "sauna, Jacuzzi, and play area" plus testing for sexually transmitted diseases.

"I also want it to be a community-type place people can go to, like a place with Wi-Fi where you can sit down and meet new people. That's one aspect of this."

Chude wants to "bring a luxury to it," that customers would be given "a nice robe and nice shoes" and would pay their fees through an app.
Chude is so serious about opening up a bathhouse that he has a Plan B if the 24 Hour Fitness location falls through. His backup is Pier 1 on the Embarcadero or a warehouse elsewhere. Wherever the location of his bathhouse is, Chude insists that his bathhouse would "be an inclusive space," and so "both trans men and women would be invited."