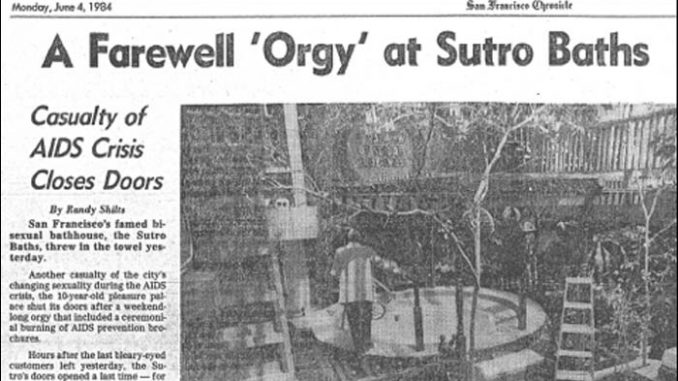 The San Francisco Board of Supervisors will soon vote whether to allow gay bathhouses to reopen in San Francisco.
Gay District 8 Supervisor Rafael Mandelman says, "To be clear, this ordinance does not and will not require or allow the reopening of adult sex venues in San Francisco before it is safe to do so as part of our COVID-19 reopening" He adds the bill would "allow for adult sex venues to be part of our economic and cultural recovery when it is safe to do so."
Mandelman's bill was unopposed on the Public Safety and Neighborhood Services Committee, easily passing a 3-0 vote. On July 21 a full vote will take place. If passed, the Department of Health has until January 1 of next year to be compliant.
"During the 1970s and early 1980s, bathhouses were a focal point of gay social life in San Francisco and were important community meeting places where friends would gather to share stories, dance to the latest disco hits or watch a live show," Mandelman says. "COVID-19 has resulted in the closure of many small businesses, a deadening of our neighborhood commercial corridors and record unemployment in San Francisco and around the country. I hope this ordinance will make the operation of adult sex venues more feasible and will encourage the opening of new businesses that will aid in our economic recovery."
See also Bathhouse Could Return