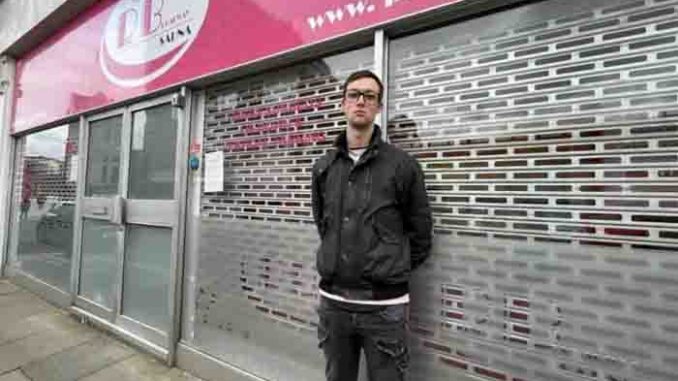 22-year-old James Horn says his mental health has been affected after his regular bathhouse closed for business.
Ironically he works as a mental health counselor and says his regular bathhouse visits at the Pink Broadway were a chance to "relax and chill" after work.
But now he no longer has that outlet as the company was forced to shut down because of "circumstances beyond our control."
Says James
"It was sudden, and everyone found out about the closure online."
"Pink Broadway was a really big thing for me, and I used to visit once or twice a week to relax and chill after a long day's work."
"It has affected my mental health as the staff were like a family to me."
"Every time I walk past the sauna, I tear up a bit, but I am hoping a new one will open in Southampton."
"I think there are a lot of other people who feel the same way as me."
James adds that this also highlights the lack of "Safe Spaces" within the gay community.
"When the sauna shut, I realised Southampton didn't have many LGBTQ+ friendly places left here, and I feel there should be more spaces."
"But not just spaces, friendly services too. I'm so sad the sauna's gone and for no reason."
For more on this story go to Southampton: Pink Broadway customer speaks out after closure
For more read Pink Broadway Sauna Closes After Two Decades