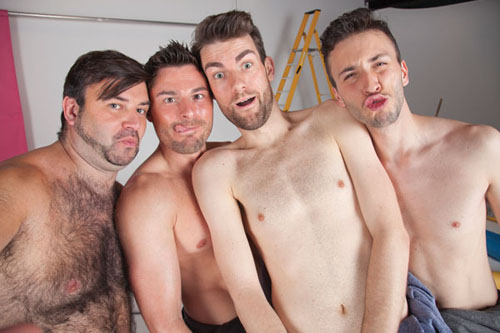 Bathhouse: The Musical will be returning to Above The Stag. The UK's award-winning and only LGBT theatre.
To celebrate its return each of the stars of this bathhouse musical will be featured in Gay Times Magazine. But this is no ordinary edition. It is their brand new naked issue, all to support the cancer charity Balls of Cancer.
At the link below is star, director and choreographer Tim McArthur and actor Ryan Lunch giving a sneak preview of the up-coming article. In addition to their thoughts of their bathhouse musical.
Go to The cast of Bathhouse: The Musical strip for GT
Clip of the show