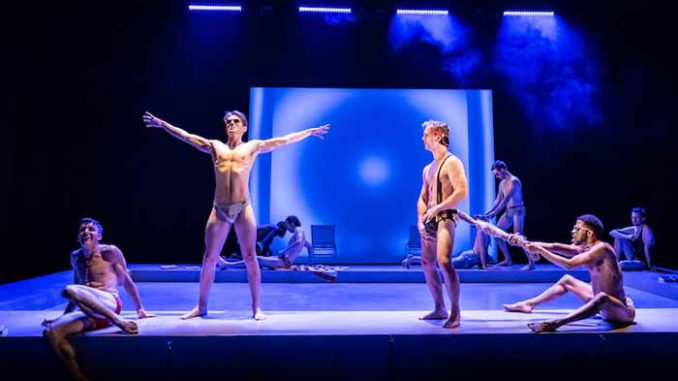 Matthew Lopez's seven-hour play The Inheritance (which is split into two parts, The Inheritance Part 1 and The Inheritance Part 2) features a few scenes that take place in a bathhouse.
plucky aspiring actor Adam is detailing an erotic sexual encounter with countless strangers in a bathhouse. The story turns from an impulsive sexual encounter with multiple men, to bleeding, to testing HIV positive, to PEP rendering him HIV negative.
The playwright Matthew Lopez tells Another Man Magazine about the bathhouse scene
With Adam and the bathhouse story, you know, I was so eager to tell a story of ecstatic sexuality. In the moment of sex, we live with as much sexuality as possible, the consequences and regret come later. I was pre-Truvada [prescription medication that can help reduce the risk of contracting HIV-1] and in my 20s I was sexually adventurous – that's the truth of what it was like. The epidemic was just coming to subside and there was a lot of residual fear about gay sex, but we were still doing it, we were still enjoying it and having fun. Sexual ecstasy existed and exists alongside the tremendous guilt and fear. I wanted to show with that bathhouse scene that gay sex has both highs and lows, often together. You can fear contraction and still enjoy the moment. Of course later, after you cum, then you must face up to whether of not the ecstasy was worth the risk.
To read more about this play go to The Epic Play About Gay Life That Everyone Is Talking About