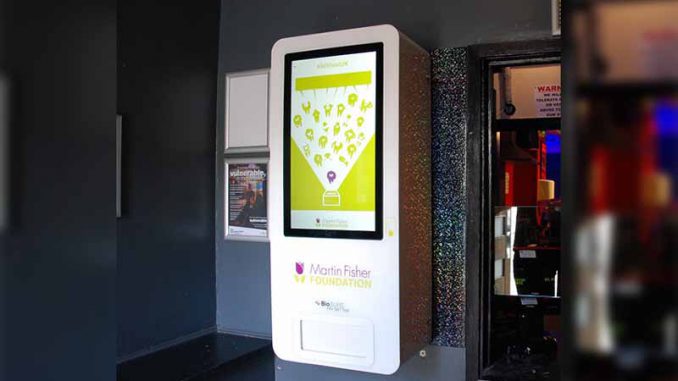 The Brighton Sauna has always been on the cutting edge of HIV testing on its premises. In 2011 they became one of the first gay saunas to offer rapid HIV testing on-site. Now they have gone a step further. Offering up a vending machine that will test your status on the spot.
Paul Gray, owner of The Brighton Sauna, says
'We are really ecstatic about being involved with this and anything we can do as a business to reduce HIV in Brighton and Hove, we will do and commit to.'
Customers enter personal information into the machine, an SMS confirmation code sent to the customer's phone, and the machine spits out a kit. It gives the user an option to either use the kit at home or right then and there at the gay sauna. Staff at the sauna have been trained to offer support and advice.
Gillian Dean, an HIV specialist at the Martin Fisher Foundation (MFF), the charity behind the project says
"(The aim) is to… encourage people who haven't tested so far to test,"

"If we can get to that 14 percent and get them tested and on treatment then they will essentially become uninfectious and the whole epidemic could then be drawn to a conclusion,"