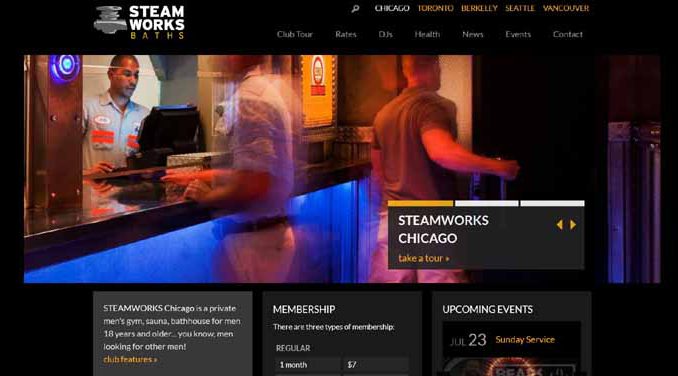 For the second time within a six month period a death has happened on the premises of Steamworks Baths In Chicago.
On January 23, a 36-year-old suburban man was found in unresponsive. He checked into the bath house about three hours before being discovered, according to a source.
The second incident happened on July 11, 2017. A 31-year-old man was very much alive when taken to the hospital. But later died, either on route to or at the hospital. Though cause of death was not determined, a source tells CWB Chicago that evidence of GHB drug use was found.
Some of the comments from readers
I mean, if Whole Foods had two people drop dead there in 6 months, the city would probably shut it down. But hopefully this won't be a trend. I feel bad for the dude who died – he was just out to have fun and got carried away.
"We tried to check out Steamworks but my friend was kicked out before he even got inside because they said he was too drunk. I mean how can you be too drunk for a bathhouse? I always thought the reason for the place was for a Detox. Maybe they would rather you be on Meth inside Steamworks."