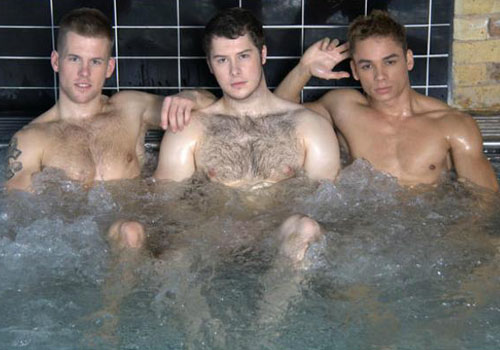 It seems this is all I tend to report on this blog. Drug overdoses at Bathhouses that lead to someone's death.
This time it has happened at Pleasuredrome. Three men collapsed of an apparent drug overdose and paramedics were called at 8:15 AM.
One man died, another 46-year-old remains in a critical condition in hospital, and a third man, a 34-year-old, is expected to make a full recovery.
This is not the first time the gay community has been warned about drugs being contaminated. This past summer there have been a string of overdoses and deaths at various clubs in and around London.
To read more go to Man dies at London gay sauna and London: Police urge 'extreme care' to gay club drug users after death in Vauxhall
UPDATE The 46 year-old man who was taken to hospital has since died. While the 37-year-old, with non-life threatening injuries, has now been discharged. Police are searching for the man who entered the venue with the first victim. He is being described as white, aged 25-35 with brown hair and a goatee beard around 6ft tall with a slim build.
The management of Pleasuredrome has released a statement on their Facebook page.
The management and staff of Pleasuredrome Spa are shocked and deeply saddened by the tragic events of the weekend. Police are investigating the death of two men in their 40's, one at the venue on Saturday morning and one in hospital later. It is believed that the deaths are related and are connected with drugs. The premises have been closed over the weekend to allow the Police to gather evidence. The premises re-opened on Tuesday 30th. The Police have handled this tragic event with sensitivity and professionalism. We urge anyone with any information which might assist the Police to come forward.