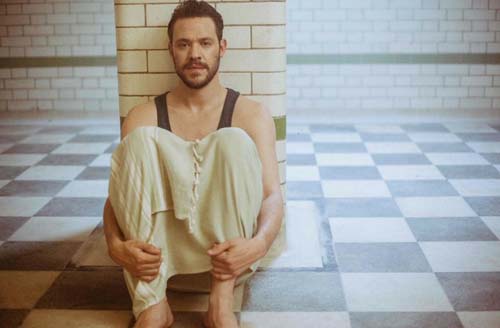 Openly gay singer Will Young has released his new CD. Entitled 85% Proof. First song out is Thank You. The music video is set in a Turkish Bathhouse.
I guess he didn't want to go all the way and have the setting a gay sauna. With a Turkish Bathhouse he can feature both men and women dancing around in nothing but a towel. But the video does feature more men than women. Nice thing about this video is the array of men on display. They are all not chiseled muscle men. Rather ordinary guys of all ages, shapes and races. Diversity indeed!
On YouTube, Young said director Nick Bartleet "has captured beautifully the emotion of the song and encapsulated an individual narrative to create a music video unlike any other I've done before." I couldn't agree more. It is a beautiful, steamy piece of video. Really capturing the essence of what the baths are all about. Mysterious, engaging, thought-provoking and quite wonderful. Some have called this song the perfect after break-up anthem. Why shouldn't more guys hit the baths, looking to sail away and get their minds off things. Especially after a hard break-up.
Watch the video for "Thank You" below, and see if you agree.