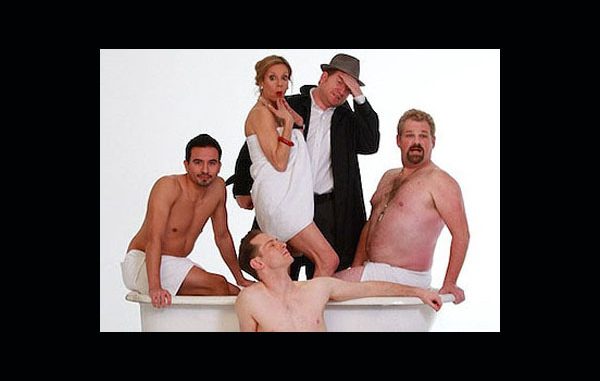 Gay Bathhouse Murder? I was thinking about just using the headline 'Republican Senator Murdered In Gay Bathhouse' but I thought better of it. Because it might trigger some hysteria out in cyberspace, so I changed the title.
Anyways a new play has opened up at the Meta Theatre on Melrose in LA. Bathhouse Tuesday is a gay bathhouse murder whodunit set at the gay tubs.
When a right-wing Republican Senator (who consistently votes for anti gay legislation) is found murdered at the gay baths, there is no shortage of suspects.
However a moral dilemma pops up. Should these bathhouse patrons reveal what they know? Or should they suppress what they know, thereby protect a man's privacy who did nothing for the LGBT community?
Bathhouse is the fourth West Coast production for WideStance Productions, a small LGBT oriented theater group led by playwright John Trapper.
Other work by this troupe include "The Golden Gays" and "Fairies With Children", both spoofs of their obvious sitcom counterparts.
This time they are shedding their dresses and wigs and donning only towels in an attempt to recreate a bathhouse for those who can't or won't go to one themselves.
Bathhouse Tuesday about a gay bathhouse murder runs from March 16th to April 7th at the Meta Theatre.