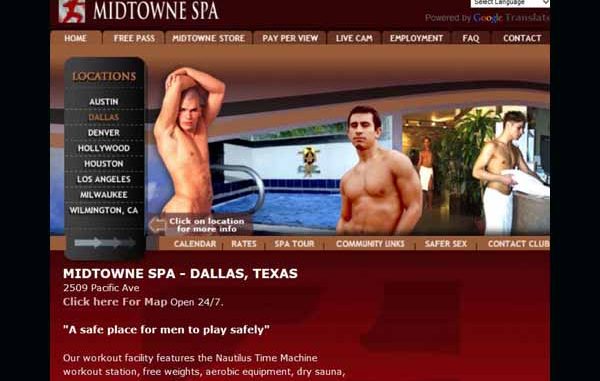 Another bathhouse bites the dust. This time in the Lone Star state of Texas, Austin to be exact. Midtowne Spa – Austin bathhouse only men's gay sauna – closed for good on Sunday, July 24.
According to towleroad.com this particular spa reportedly had its best year ever last year. However its owner, Mike Zappas, wants to retire. The general manager told the Austin Chronicle
"Last year was our best yet, financially speaking. Mike's had the business for years. He's reached an age where he wants to do other things, and none of his kids wanted to take it over. We've been very fortunate. We appreciate all our customers and we'll miss our regulars."
Unfortunately for those bathhouse patrons in Austin, they have lost their only place to cruise hallways wearing nothing but a towel. The closest gay bathhouse to Austin is now in San Antonio. You have your choice of the Executive Spa or the A.C.I. Neither place seems to have a website, so it will be crap shoot as to which bathhouse to patron.
As one person commented on the towleroad website
Extremely sad. Yet another vestige of civilization gone. apps are garbage which encourage all the worst aspects of internet transactions.