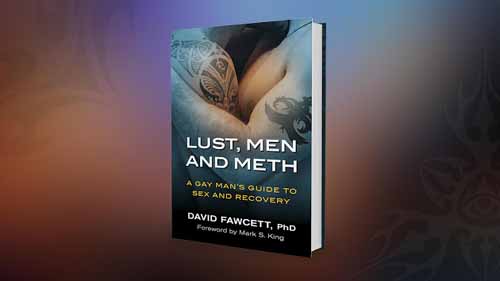 For any of you regular goers to the baths you see this type of customer over and over and over again. They are cute, very slim, hangs out with similar type guys, and seems to stay locked in their room. They are meth users who engage in what is known as PnP (Party & Play) or Chemsex.
Lust, Men, and Meth: A Gay Man's Guide to Sex and Recovery has just been released this month. Written by Dr. David Fawcett. He is a leading specialist in issues of addictions in gay men's health and HIV/AIDS.
One particular section focuses on a user who experiences psychosis and paranoia after taking meth. He leaves his apartment, stops eats and literally moves into the baths. Unfortunately this is not an isolated incident and this scene is played in bathhouses around the world. For gay men the baths are an easy and cheap place to hide out. And still access drugs in a bathhouse environment.
Read more about Drug Use At The Baths At The Links Below
Watch Dr. David Fawcett read passage from his book, and please visit the links above