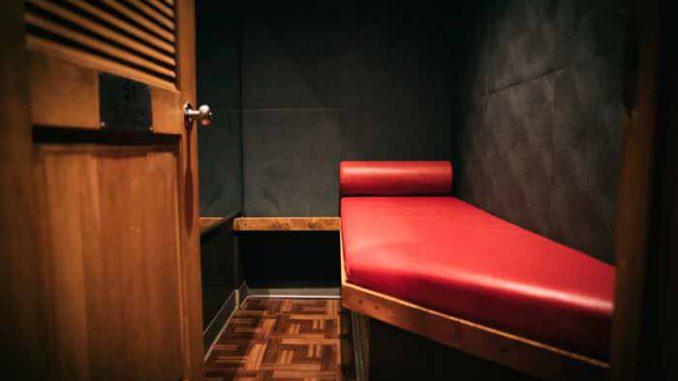 Though this blog has written about the Crew Club before last year in the piece Bathhouse Endures In The Era Of Grindr, I have to say having never been to this bathhouse.
But just going through its gallery I have to say this is one of the most beautiful bathhouses I have ever seen.
As Matt Dynes wrote in his article for The GW Hatchet
The entrance and large entertainment room has lockers, chairs and a television. Representatives from Whitman Walker, a D.C.-based health center specializing in LGBTQ health, were conducting optional HIV screenings. Lube and condoms were in copious supply spread out around the space. Paintings of nude men line the TV room, which switched between the news and dramas.
Anyways you can read more of Matt Dynes story at Inside Crew Club, the District's only gay bathhouse.
Plus check out the Club's exquisite amenities at The Crew Club gallery