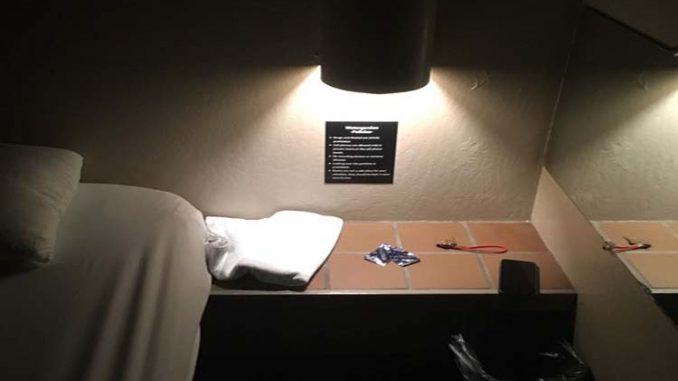 Watergarden Bathhouse makes a statement on its Facebook page
COVID19 Update
It is with deepest regret that we must announce our permanent closure due to the COVID19 pandemic. Due to the ongoing closures of businesses, and unknown dates for a possible return to normal, we are not able to reopen. Already being closed for months on end has resulted in grave financial losses. After being in business for over 43 years, it's heartbreaking to make this announcement.
Thank you all for your years of patronage, and being a part of the Watergarden family.
Sincerely The Wintergarden
Read more at San Jose's Watergarden Survived Homophobia, Political Shifts, AIDS—But Not Coronavirus
Also see Inside the Los Angeles Bathhouse Scene
Four Star Yelp Review From Former Customer
Gay bathhouse in San Jose. Watergarden is a great place if your looking for a hookup, or if your looking for a place to relax naked by a pool, hot tub, or steam room. Unique that it has an outdoor pool. Age of guys is varied, but tends to be 40's +. I went on a Friday afternoon in summer and it was busy. If you visiting and enjoy gay bathhouses, Steamworks is better!

Watergarden offers two separate parking lots on either side of the building. Make sure to read the signs to ensure you are in the correct lot. There is also street parking – again read the signs. You enter from the major front street (The Alameda). Entrance is not labeled, but look for address.

When you get inside you are greeted by the welcome desk. Like other gay bathhouses you pay first, then you are buzzed in. You have the option to put your wallet, keys, or other valuables in a private lock box. Prices vary depending on what room or locker you get. You also need to buy a membership. Check the website for pricing options.

When you get pass the welcome desk you go to the back side of the desk to get a towel (they have larger towels for bigger guys). The staff is friendly and will point you where to go. From there go to the locker or room and get naked. You will only need a towel, and the key on your arm. Throughout the facility are condoms on the walls. Lube is free from the front desk. Water fountains are available.

Next to the lockers is a small fitness/weight room. Just beyond the weight room are hallways with the private rooms. In the back you will find a patio area, and the bathrooms. Off to the left is a vending area with a microwave, bathrooms, and showers. On the far left outside is the pool area, hot tub, and the door the to steam room. Just next to the pool area is a sitting room with TV's and outlets. Inside and outside was very clean and well maintained!

They have one large pool that is 3-5′ deep. Water was clean and cool. Around the pool are lounge chairs (Free). The hot tub is large. The steam room is also quite big and full of action at times.

Cons: Parking is limited, they were under construction in some areas, limited dark areas, no sex swings or other fetish gear, boring if its cold out or its late as most of the fun is the pool and hot tub, locker rentals are pricy.