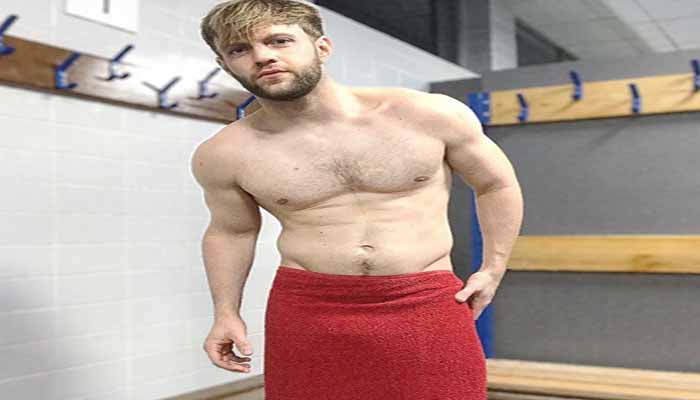 Denholm Spurr is am Actor/Director/Game Designer & LGBT/political activist. He is also an advocate for the homeless as he himself used to be on the streets with nowhere to go. To survive he prostituted himself in Gay Saunas to survive.
He is currently performing in a play called No Sweat, which explores LGBT homelessness in saunas. Saying "We need to lift the lid on this serious issue."
Here is an excerpt of Denholm Spurr first person account
It's Tuesday morning and I'm sat on the tube with my wheelie suitcase tucked between my legs and my rucksack on my lap.

I look up at a homeless man across from me, while other passengers desperately avoid his gaze. My wallet feels unusually heavy in my pocket: I flick through the twenties, pull out a fiver and hastily hand it over before getting off.

This was the day I realised that I was just as homeless as this man, but the privileges life had given me – how I look and how I speak – meant that there were other options for me. The night before, I'd sold my body for £200 while staying in a gay sauna in central London.

LGBT homelessness is an invisible crisis.

Statistics show that between 20-40 per cent of youth homeless identify as LGBT+ (which is hugely disproportionate given that LGBT+ people make up just 7% of the population) – yet government reports on UK homelessness don't even mention LGBT+.

But that's because you don't often see LGBT+ homeless on the street. Homeless gay men (the most affected demographic) are using saunas, sex work and hook-up apps like Grindr to survive, and they aren't talking about it because of shame.

This is how I survived, too.

I came out to my parents in 2012, and our already fragile relationship broke down soon after. Whenever I did go home, my parents kept my toothbrushes out of the way, fearing 'contamination', which only compounded the feeling that I was dirty and shameful.

Eventually I stopped going home altogether. Graduate job prospects this side of the financial crisis weren't great either, and I soon looked for any opportunity to keep myself from sleeping on the street.
Read Denholm Spurr entire story at When I was homeless, I sold my body in gay saunas to survive
Flashback – Play About LGBTQ Homelessness Set In Gay Sauna