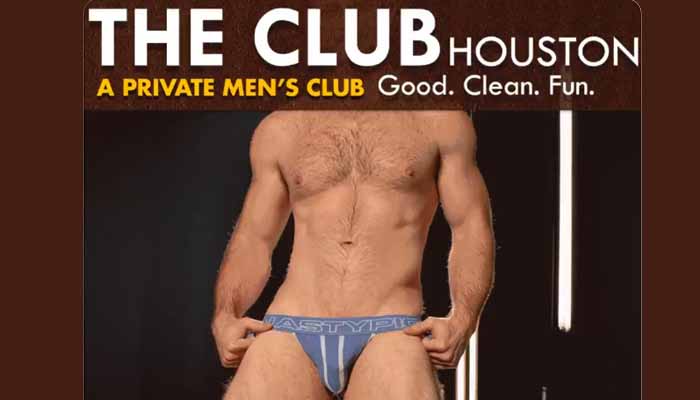 Improvements make the Houston Midtown club a showcase bathhouse.
From Outsmart Magazine
In the late 2010s, the owners felt that the building needed updating again, and construction continued for the next year and a half.

Upstairs, an impressive new sauna was built, plus a new bathroom and shower area. The downstairs weight room area was reduced to make room for another bathroom that includes shower facilities for the handicapped. A new television lounge with tables and chairs was built, with a windowed wall that overlooks the pool area. Club guests can choose what they want to watch on the large-screen TV.

The jacuzzi, which had been inside, was replaced with a new one that is now part of the swimming pool. Overall, the traffic flow was redesigned to make moving throughout the structure easier.

Admission to the club is still limited to men only, and transgender men are welcome. Admission is determined by the gender marker that appears on drivers' licenses.

Local psychotherapist Denis "Woodja" Flanagan believes Club Houston plays an important role in Houston's LGBTQ community. Flanagan notes that the gathering place is not centered around alcohol or drugs, and it gives closeted individuals a place where they can relieve their feelings of rejection by finding other men who are receptive to gay sex.

After nearly fifty years of operation, Club Houston remains a popular meeting place for Houston's gay men. HIV education and testing is still offered, and the recent improvements have made it one of the finest gay bathhouses in the country.
To read more of this article go to Club Houston Undergoes Renovation