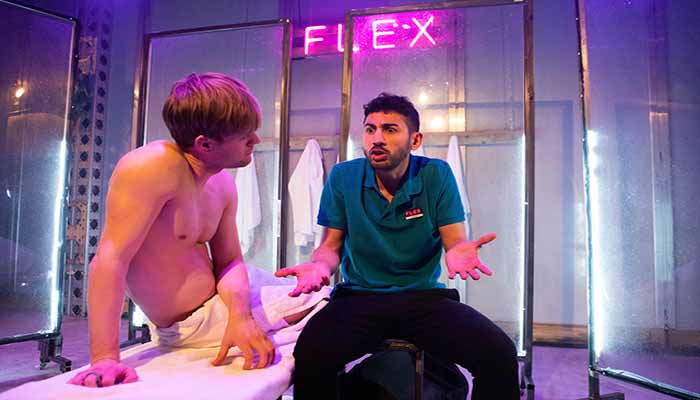 Did you know there is a LGBTQ+ homelessness crisis?
Press release from London's Pleasance Theatre
Working together with young LGBTQ+ ex/homeless people in London, Vicky Moran's new play "No Sweat" shines a light on a forgotten generation of homeless youth.

Combining real stories, verbatim interview clips and an original score, No Sweat reveals stories from within the world of gay saunas – a common place for young homeless people to seek accommodation. In a world where stability is a second from slipping through your fingers, austerity combined with prejudice sees young people putting themselves at risk all too often.

We invite you inside our very own sauna. Here you'll meet Tristan, Alf and Charlie who will show you the ropes when it comes to survival. But how long can they battle against the system? No Sweat is an examination of friendship, family and the fight for recognition.

No Sweat aims to promote awareness around the issues and causes of LGBTQI+ homelessness and act as a call to action. We will be hosting a series of interactive conversations with the audience and an invited panel of ex/homeless members, sector leaders and charity activists to begin discussing the topics raised in the show and how those present can help to make change.
For more information go to No Sweat
Also read a review No Sweat is a moving new play about LGBTQ+ homelessness – review