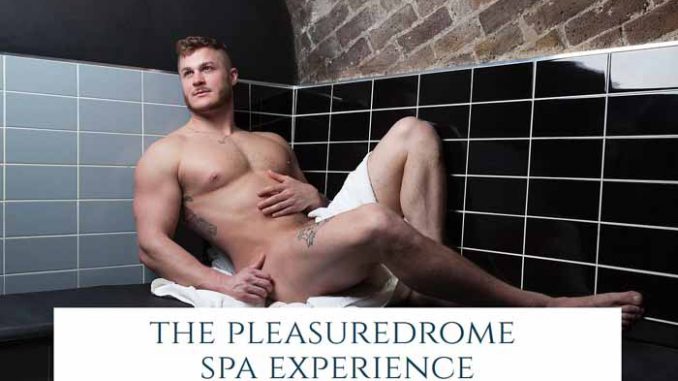 The Gay UK recently sat down with Chris, the manager of London's Pleasuredrome sauna, to discuss the future of gay bathhouses.
On the future of gay saunas
"There will always be a need to escape the realities of the world to unwind and relax. In London, several saunas have closed down, but I suspect that this is more to do with rising rates and rent than popularity. At Pleasuredrome, we have never been busier! Hence why we are currently undergoing an expansion to increase the size by 50% at the end of this year."
The tendency for saunas to be shunned as 'sleazy'.
"We find more and more of our customers come to Pleasuredrome to socialise and be in a safe gay space. Some want a massage. Some are not out yet and want to discover what it is like to be intimate with other gay men. Tourists, locals, young and older gay men all come."

"The one common reason [why people come] I would say, is that they want a real-world connection, which in this day and age … is increasingly harder to have, despite the apps and ease of hooking up."
Negative critiques about gay saunas.
"I am not sure how the closure of gay saunas is a positive sign. The closing down of any LGBT businesses due to gentrification, increased rents and rates, is harmful for the next generation, who may wish to explore their sexuality in a like-minded community."

"The less venues for them to access, the less chance they will have to do this. It is the same in publishing. If gay magazines like Attitude were to close down, the next generation would only have the mainstream press. It would be a sad day if LGBT venues, including gay saunas, were to disappear."
To read the article go to Is there a future for gay saunas? An interview with Pleasuredrome