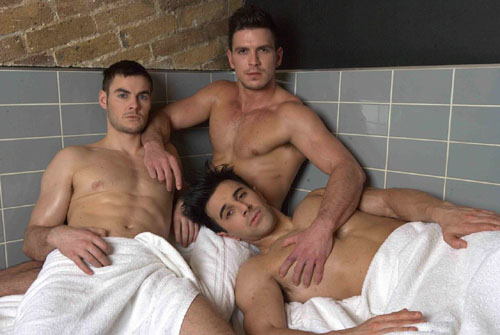 Pleasuredrome keeps getting itself in the news. Just the other day it was reported that they owed a ton of money in back taxes. Now an inquest is being held that once again puts this gay sauna back in the headlines.
As reported on this blog, back in 2012 three deaths due to drug overdose were linked to Pleasuredrome.
41-year-old Greg Page and 46-year-old John Scott were discovered at Pleasuredrome unresponsive at the same time. While Page was pronounced dead on the scene, Scott died in hospital three days later. Both had high levels of GHB in their system. Page had a combination of GHB, alcohol and cocaine. Scott had GHB and MPA, a meth-amphetamine substitute. If that wasn't enough hours later a third man was rushed to hospital after overdosing on the drug, but was later released.
Eight months previously 41-year-old Konstantinos Bamptazis was found dead in his room after ingesting mephedrone and GHB.
The sauna's proprietor, Charles Hill, has said since the incidents the sauna has been 'more aggressive' in their drug searches and is now clean. Emergency strip lights has been installed, which was a complaint paramedics had. As it was hard for them to see while doing their duties. In addition more staff have been trained in CPR. In compliance with city council, the number of hours to rent a room have been reduced.
The inquest continues, as this blog will provide updates as they happen.