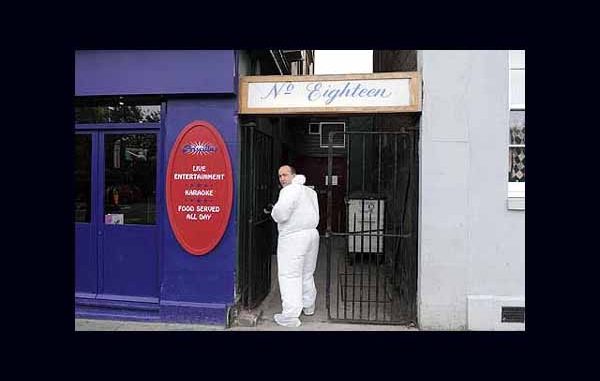 Edinburgh Gay Sauna. The police are looking into the sudden death of a 60 year old man on September 13, 2011 at 12:30 PM. He died at Number 18, Edinburgh's busiest gay sauna.
In the sauna's literature they claim "a very friendly welcome from the staff and customers alike. The showers are hot the towels are fluffy and the steam room is one of the most comfortable you will ever come across."
The police immediately secured the building and the surrounded areas for their investigation. Number 18 Spa is currently closed until further notice.
Stuart Little, who works at Priscilla's Bar, next door to the sauna, said a large number of police and CID had been on the street from early afternoon.
"We are not sure exactly what happened, but the police have been asking staff to keep an eye out for suspicious people coming into the pub and they've checked our CCTV for people who were coming and going at the sauna.

"Our CCTV covers right up Leith Walk. The place is a gay-friendly sauna and there isn't usually any bother, often people who've been to the sauna will come in here for a drink.

"There were loads of CID and forensics around the place yesterday."
For more on this story go to Police probe into gay sauna death