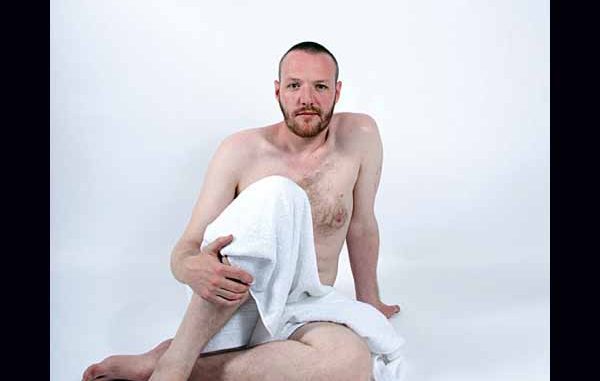 Scott Agnew is one of Scotland's top comedians. He is also a master storyteller who frequently spins tales of his sexual past in many one man shows.
Tales of the Sauna is his new one-man show. It features Scott detailing many of his bathhouse stories. This show is more sexual, than homosexual.
You can find additional information on this show or on Scott by following him on Twitter or friending him on Facebook.
UPDATE: Review posted about Scott's show. Go to Scott Agnew: Tales of the Sauna to read.
The reviewer writes
The story is one of the most open and honest you may ever hear a comedian utter. Agnew starts by checking the balance of gay/straight individuals and he dumbs his material down at stages for the unitiated but openly camps it up when required also. He strikes a good balance between different sexual stereotypes, ultimately coming through for what he is, an individual, and then continues to take his audience on an interesting and quite unbelievable journey.

Natural humour streams effortlessly from Agnew as he talks on stage. He gets excited about the things he thought interesting and brushes over bits he didn't. Personally, I found the tale more a sexual one than a homosexual one. Whether or not Agnew is gay mattered little to me, it's the honesty of another soul, gay or straight, standing in front of a room of strangers telling them their darkest secrets that I found truly amazing.