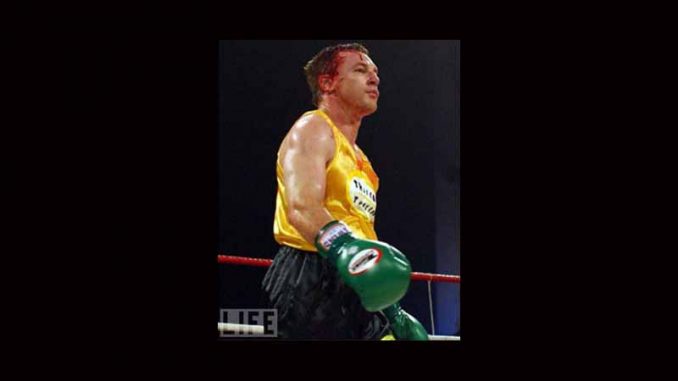 Paul Kent is a former Australian rugby player, turned sports reporter, turned general commentator (and occasional boxer).
He recently went undercover at Ken's of Kensington.
After the scandal of politician David Campbell (see previous entry), Kent stripped off his clothes, donned a towel and walked the halls of Ken's of Kensington to see what all the fuss was about.
Below is Paul Kent's first hand account.
Excerpt
Ken's is a place of pools and bubbling spa baths, saunas and deep red lighting.

There is a dungeon room with chains hanging from the roof and a bondage rack against the wall.

A massage room and many small, cell-like rooms equipped with rubber gym mats.

A ceramic lion's head on a wall adds to the Roman theme but, even with all this going on, it was important to remember that, when in Rome, it is not always necessary to do as the Romans do.

By the time I was sitting around the pool area, with a perspex roof so the visitors on the first floor could witness what was happening in the pool below, much had happened.

Yet it all went on in a strange, silent world where nobody spoke and permission was sought by presence.
One clarification though, Kent writes that to
'follow (someone out) of a room is to indicate agreement to hookup.'
NOT TRUE.
You spend so much time walking in and around the hallways. Just because you happen to follow someone out a room, does NOT mean you want to hook up with them.
Paul Kent is straight, so he doesn't understand the unwritten rules.
But I didn't want a newbie to get the wrong idea upon making his first trip to the baths.
This story appeared in Australia's The Daily Telegraph Read and enjoy!