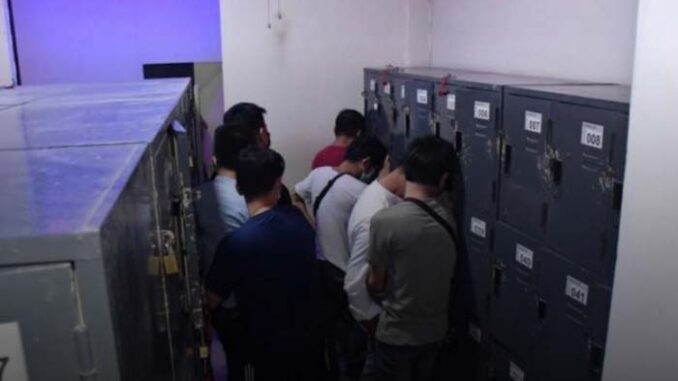 Bangkok cops raided the Phoenix Fitness and Sauna Service Centre after getting an anonymous tip that prostitution was taking place.
But instead, all the police found were 36 men, including employees, with some couples having sex.
The tipster cited the use of wristbands given out as proof that prostitution takes place.
However, Police Major Yotchanin Prasertsopar later told the press after further investigation that
"Customers were provided with a bracelet, which they would wear on their right hand if they wanted to top, or on their left hand if they wanted to bottom"
"If customers were mutually interested in each other, they were given access to private rooms within the establishment for engaging in sexual intercourse."
Cops said they found many used condoms in massage rooms and also caught several customers mid-coitus during the raid.
However, not all was lost because the police found one person had an outstanding arrest warrant for money laundering.
Even though there was no evidence of prostitution, the business owner was charged and arrested for procuring prostitution.
Police administered drug tests but found the arrested individuals clean. The other 34 men were released.
Read more at Police raid gay sauna that used 'wristbands' for male prostitution services in Bangkok