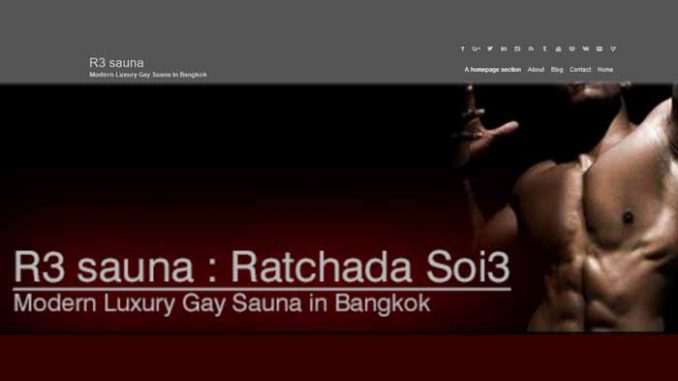 From Bangkok Post
Police raided a gay Bangkok Bathhouse in Ratchadaphisek area after a tip-off that an activity of debauchery would be held on Sunday night, involving 100 is and foreigners.

Details are fuzzy, but sources suggest a group sex activity may have been planned. However, police opted not to arrest any of the 100 revellers they found there as no used condoms were found, said Huai Khwang police chief Kampol Rattanaprateep.

He said the revellers at the Bangkok Bathhouse R3 Sauna were found along with three piles of unused condoms. Urinalysis was conducted on 40 people at the scene, with substances detected in two of them. They were taken to hospital for further examination which found the substances were from medication.

Sources say the entry fee was 450 baht, tripled if the reveller was over 50. Col Pol Kampol said some people at the scene escaped through the back door. He said the police do not know how many fled but insisted no police were involved in escorting them out. He said the owner of the sauna was charged with operating entertainment venue without a licence and selling alcohol without a permit.
For more go to the article Group sex bust fires blanks