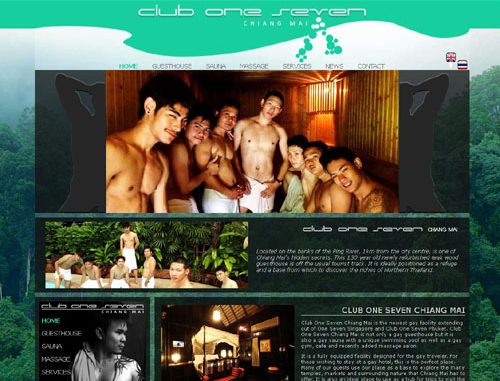 Another death at a bathhouse, but this time it isn't drug related. Rather do to Autoerotic Asphyxiation. For those who don't know this practice entails depriving the brain of oxygen to boost sexual arousal.
On November of last year Yeo Hung Song, 48, was found dead in a locked cubicle at the Club One Seven Spa & Gym. He was a regular patron, visiting the bathhouse up to twice a week. No one noticed anything wrong until 7 hours later when a cleaner found his body. Song was nude, on his knees with a chain around this neck. His towel was on the floor, which contained his semen.
An investigation was launched, and just this week the court has been hearing the findings. Though homicide has been ruled out, the State coroner suggests suicide might be a possibility. Though in all likelihood this will be ruled as an accidental death. Autoerotic Asphyxiation. That it was a sex game gone horribly wrong.
Gay Star News reports
The State Coroner said the gay man was likely suffering from depression due to not being married, and could have been harboring suicidal tendencies. Song was a regular patron of the sauna, visiting one or two times a week. The inquiry heard he told a friend two weeks before his death that he wanted to commit suicide.
To read more go to Semen was found on a towel and a chain around the neck of a Singapore businessman.