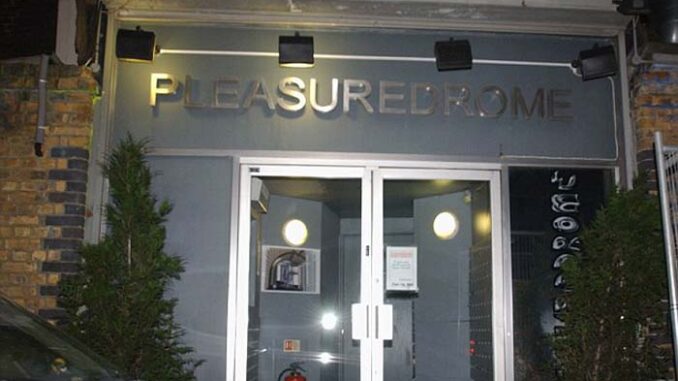 Releasing this statement on their website about the passing of Queen Elizabeth II
The staff and management of Pleasuredrome Spa join together in expressing their sense of deep sadness and loss at the passing of Her Majesty, Queen Elizabeth II.
In accordance with Government guidance and advice, Pleasuredrome Spa will remain open on Monday, September 19th.
As a mark of respect to her late Majesty Queen Elizabeth II, no music will be played within the spa and no films will be shown.
The cinema and the main screen will show live events around Her Late Majesty's funeral throughout the day.
Guests at the venue are invited to join us in a toast to His Majesty King Charles III.
Drinks, both alcoholic and non-alcoholic, including champagne, will be provided at the cost of the management of Pleasuredrome Spa for the loyal toast.
– Team Pleasuredrome
Of course, Gay Twitter couldn't resist
"I am HOWLING," wrote one person.
"Gay sauna Pleasuredrome will be open on Monday but as a mark of respect WON'T be playing any music or showing porn, but WILL be screening the funeral.
"So you can get buggered in mournful silence, then watch HLMTQ go off to her reward. #ItsWhatSheWouldHaveWanted."
We all mourn in our own way, but some ways just have a certain je ne sais quoi," wrote another.
Some applauded the gay sauna for "doing the absolute most" with a "silent funeral orgy", while another person insisted: "We absolutely have to be living in a simulation. I refuse to believe otherwise."
As one person Twitter user out: "There is maybe nothing more indicative of the weird and tangled relationship (hegemonic) British homosexuality has with the state than the Queen's funeral playing at Pleasuredrome."