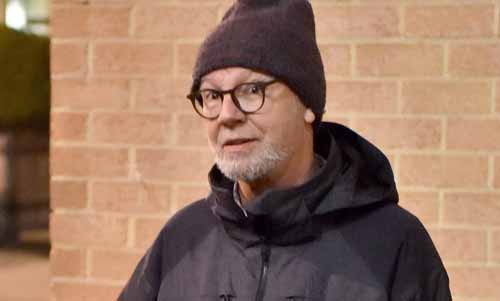 Sex addicted clergyman has been fired from his position after his wife exposed his double life of hookers, orgies and gay bathhouse visits.
Following the wife's whistle-blowing over his secret life, a disciplinary hearing ruled her husband would be banned from ministry for life over his conduct.
From The Sun
THE vicar admitted he was a sex addict in an email to his wife, Birte Day, while he was away at a conference in Vienna. Birte recalled: "James said that he had a 'sexual addiction' and a dependency on sex. He referred to being bisexual and to engaging in sexual activity in gay saunas."

She told how he had cards for gay sauna clubs worldwide, including Brussels, Italy and New York. Birte once asked why he went and he replied: "Am I not allowed to go to the sauna and do something for myself and be a free man?"
The hearing also heard Day created the alter ego "Henry Olsen" to meet other men. Birte said the couple were burgled in 2011 and that business cards were strewn on the floor.

She said they included some for a male gay sauna club in Brussels — and that Day was also a member of a gay bath-house in Italy. Using his alter ego, he sent "sexually explicit" emails to a man he met at least twice for sex, she said.

Next he targeted a man called Frederic, sending pictures of himself and suggesting he would like to meet Frederic and his boyfriend. The Rev, who worked at the En­glish Church in Ostend from 2003 to 2005, also had a sexual liaison with a man called Kris in Paris. Birte said: "I told him I knew about Kris. James said it was not my business. He said he was a free man and I was no Christian."
Well at the very least he is free to go to the baths without worrying who will see him now.