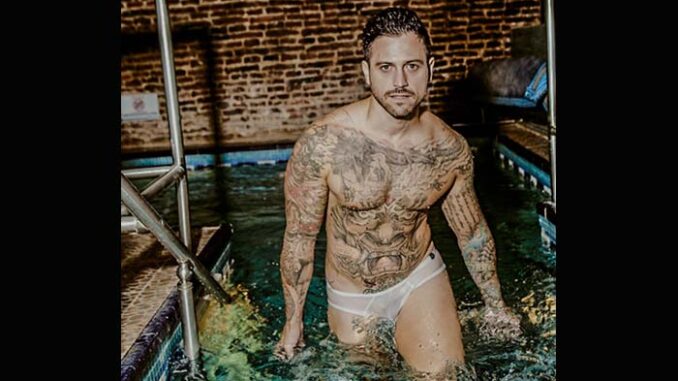 Pascual who? Yep if you are like me you have never heard of Pascual Fernandez. Unless you lived in Spain.
He is police officer turned reality TV star in Spain. Pascual fell into the world of reality TV by appearing in the series A Prince For Corina (which he won). He followed up that show with two other reality programs, Women And Men And Vice Versa and Spain's version of Survivor.
Pascual is currently on leave from the police force, with the goal of returning to the beat in 2015. So for the next year he wants to squeeze as much out of his 15 minutes as possible. First up his own book entitled Pascual: I Am Not A Prince.
On being called the Perfect Man Pascual says
"It is a compliment. I have very low my self esteem and when I say all these compliments not believe me. I look in the mirror and did not like. I'm not enjoying all these good times that I have now. I have a way of being that makes me not like to take advantage of all the good that happens to me. I am a true internal conflict. I am Gemini and that influences sure (laughs)."
To promote the book to his huge gay following, Pascual Fernandez stripped off his clothes and posed for pictures in a gay sauna. The Sauna Octopus, located in central Madrid.
To see the rest of the photos go here