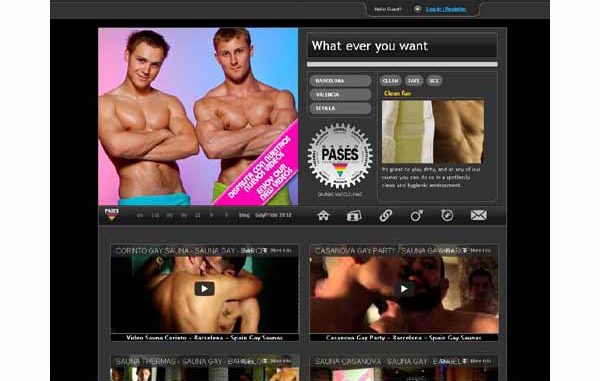 Grupo Pases proclaims themselves to have the very best gay saunas in Spain. In fact they own a chain of them with locations in Barcelona, Sevilla and Valencia. They pride themselves in having a clean bathhouse. "Being naughty is nice. You can be so in a spotless and hygienic environment at any of our saunas."
Recently they have produced several high quality Gay Bathhouse Videos, taking the curious behind the doors of their saunas. They are currently posted on YouTube and on their own website. The videos are not that adult, but they are really pushing the line. It is nothing shocking to us as gay men. But it may violate YouTube's set of rules. Fortunately you can also view these Gay Bathhouse Videos off their official website, which is where I'm linking to.
So if you are curious about the gay baths, but don't have the guts to go in, live vicariously through these videos. It will be a visit that is not only educational, but with plenty of hot eye candy! You will not be disappointed, nor regret your time spent viewing this on-line content. In short these videos are quite good.
For more go to Grupo Pases.