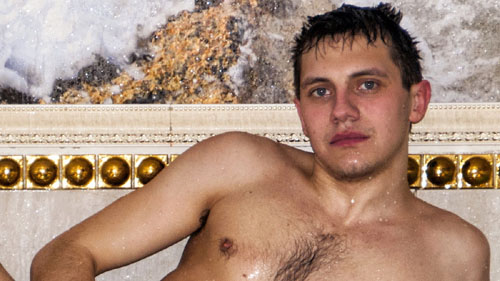 The past couple of days two articles have appeared with bathhouse connections.
To PrEP or not to PrEP. This pill raises questions about gay identity. Which is a daily preventative pill against HIV has revived a decades-old debate about sex in the gay community in Chelsea, Hell's Kitchen and the gay baths. Is this a false sense of security? Or a license to relive the free-wheeling days of the sexual revolution before HIV and AIDS set in.
Writing
On the second floor of a bland building in east Chelsea, men order rooms and lockers for $39. In between the reception desk and the prison-like portal to this bathhouse is a poster advertising free HIV tests. Practically every inch of this entrance hall is black save for the 8 x 11-inch blue poster and a stack of pink and green postcards promoting HIV-related medications, filed in a cardholder on a black metal table. In this space of discreet caution and desire the realities of sexual liberation and HIV infection compete for attention.

The gay bathhouse, long a symbol of the spread of AIDS, has a new vibe: The availability of a daily preventative pill against HIV has revived a decades-old debate about whether gay men have license to engage in promiscuity, pitting a hard-won sense of freedom and equality against the stigma of disease and casual sex.
Click To PrEP or not to PrEP to read more.
Meanwhile Brian Moylan interviews the president of the North American Bathhouse Association. 75-year-old Dennis Holding and how he sees the baths evolving in today's technology market. Read Can We Make Gay Bathhouses Cool Again?
So click on both articles for two different takes on these bathhouse connections in 2014.