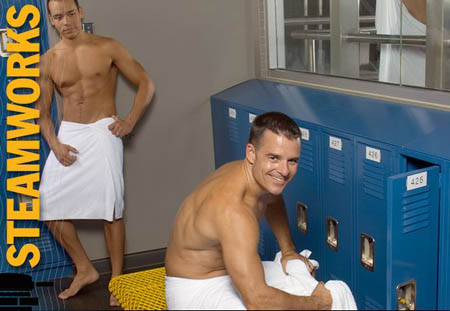 Seattle Steamworks Robbed For 2nd Time. In Seattle, Washington, Capitol Hill Men's bathhouse Steamworks has once again been robbed. As reported in the Capitol Hill Seattle Blog
The worker told police a black male in his 40s wearing a black hoodie pulled tight and a black bandana with a white design covering a portion of his face entered the building in the 1500 block of Summit Ave just after 3:30 PM Tuesday.

The robber is said to presented a grey duffel bag and pointed a black, semi-automatic pistol at the man working behind the glass window of the Steamworks front counter. The suspect then demanded cash and said "I'll shoot you if you leave," the victim told police.

As the worker was getting cash to hand over, the suspect became angry and demanded the worker hurry up. The suspect began banging on the glass until it broke, according to the SPD report.

The victim said he then handed over the cash and watched the suspect leave on foot before calling 911.
This is the second time this particular Seattle Steamworks location has been robbed. Back in December another robber sprayed an employee with pepper spray, before making off with the money.
If you have any information regarding this two cases, please call your local police station.
To read more go to Capitol Hill bathhouse again targeted in armed robbery