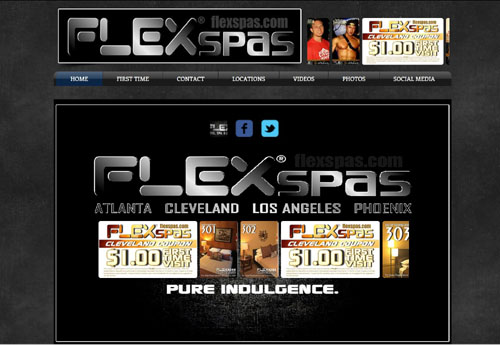 The Associated Press recently published an article about the business of operating gay baths. Detailing the rise and fall of its popularity in the gay community.
It must of been a slow news week as this story has been picked up by many publications around the world. From USA Today to The Guardian, to several gay and sex blogs on the web.
The way this story was written, gay baths are on its way out. Which I would dispute.
First this article was written from the perspective of the LA gay scene. If anyone knows anything about the gay environment in LA, you would know that ones beauty trump everything. True that happens everywhere, but LA takes it to the extreme. You need to be a 12 in a world of 10s just to be deemed acceptable. Guys are judged on their looks and physique alone, and you if you don't have it, you might as well be invisible.
Which is why I would assume the gay baths are on the decline in LA. These guys have such high standards, why would they interact with guys not up to their level? They would rather search for someone on-line that meets their criteria.
So while they might be declining in LA, in other parts of the country they are still profitable. Sure most gay bathhouse businesses have their problems. But in any business you need to change with the times, or go extinct.
Which is what Flex CEO Todd Saporito done with his chain of spas in the mid-west. He has made an aggressive push to make changes to his saunas to appeal to a wide range of gay men. This approach has had mixed results. While Flex has thrived in Cleveland and Atlanta, clubs in New Orleans and Columbus have closed.
So read the article and judge for yourself how bad the bathhouse business is these days.
Go to Gay Bathhouses Nationwide Face Uncertain Future written by Matt Hamilton
UPDATE Dennis Holding, president the North American Bathhouse Association and sauna owner himself has written his own OP-ED as a rebuttal to the piece done by AP. Go to Finding Haven In Gay Saunas to read for yourself.
Your truly has also written a piece about this topic in a post on Gay Demon. Go to The Death of the Gay Baths?