After many struggles, delays and setbacks Larry Kramer's The Normal Heart has finally been adapted into a film for HBO. This stars among others Matthew Bomer and Mark Ruffalo. Originally a play, it is set during the early days of the AIDS crisis from 1981 to 1984.
Back then the baths and AIDS were so intertwined in the minds of many. The end results being that bathhouses were shut down in many cities. All in the hopes of halting the further spread of AIDS.
The film uses the now closed bathhouse Man's Country as its reference. In their first dinner together, the character Felix (played by Matthew Bomer) reminds Ned (played by Mark Ruffalo) that this is not the first time they have met. They had previously hooked up at Man's Country.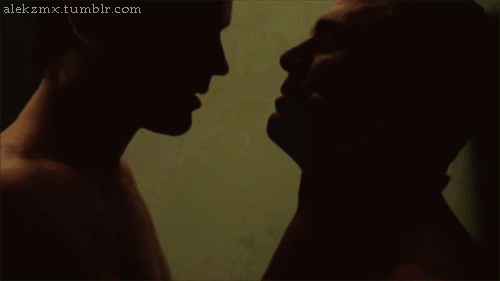 Man's Country was a popular bathhouse chain that had branches in New York City and Chicago. In fact the bathhouse in Chicago is still going strong after all these years. The NYC location had not one, but two Man's Country Baths. But both bathhouses in NYC did close due to the AIDS crisis. Below is a commercial from the 1970s, which is recreated for the film.