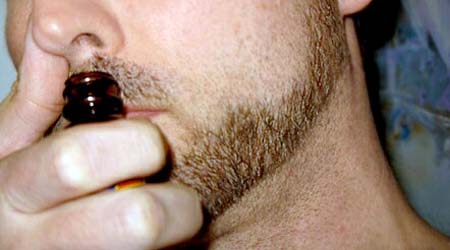 Years ago it was called tape cleaner. Then somewhere down the line, the industry got lax and began to call it what it is. Poppers (or alkyl nitrites). This is one product that is so prevalent in the halls of bathhouses all over the world. More so than any other party drug combined. Now Health Canada has put the breaks on the distribution of alkyl nitrites in Canada, just in time for gay pride.
Says Sean Upton, a spokesperson for Health Canada.
"A serious complaint was made to the department in February 2013 concerning a 'poppers' product on the Canadian market, which sparked the initiation of a Health Canada health-risk assessment. If Health Canada identifies or is made aware of poppers being sold by additional retailers or via the internet, Health Canada will take appropriate action to protect the health and safety of Canadians."
Due to one complaint in February of this year, about a alkyl nitrite product, convinced Health Canada to take action. While the possession of alkyl nitrites is not illegal, the selling is. Meaning sales of this product will have to go underground. Anyone who is caught selling poppers can be subject to a $5000.00 fine and up to three years in jail.
Guess they are going to start selling leather cleaner.
For more read Health Canada cracks down on poppers.