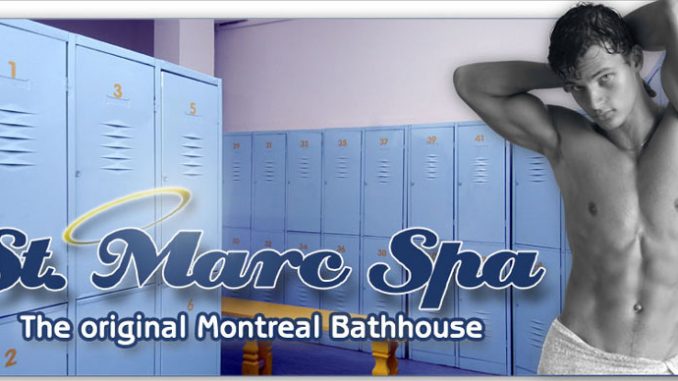 According to St Marc Spa Official Twitter Page, they hope to re-open at a new location in the summer of 2011. In addition, the management of St Marc Spa have released this official news release.
St Marc Spa Closes Monday, November 15th
It is with regret that after 20 years of proudly serving our community, St. Marc's Spa announce its closure at 543 Yonge St. Faced with the option of renewing our lease in December of this year, the owners have decided to move the business to a new location. Our longtime employees and staff are well aware of the challenges that we have faced in these aging premises. We have made every attempt to resolve these issues with the building owners, but they have shown little interest in fixing these long-standing problems. We have come to the realization that all of the hard work of the managers, employees and owners will not solve these issues on their own, and so we have decided to close this location and look for new space.
The Spa will continue to operate for one more week and will close for good at this location on November 15, 2010. We will continue to accommodate our guests until Sunday November 14 at 4am.
On Saturday, November 13, all past and current guests of St. Marc's Spa are invited to a free party in our GRASP Erotica Bar. Clothing is required in this separate bar space. This event will be hosted by Amanda Roberts and Daytona and will start at 10 and continue until 3 AM. Enjoy 1990s drink prices while you watch a show and reminisce with friends.
Then on Sunday, November 14th, between the hours of 4PM and 8PM, St. Marc's Spa will host one of the most amazing sales and auctions ever. Almost everything is for sale, including Old TVs, lockers, sound system, autographed porn star posters, lube, sex toys, decorations, furniture, lighting, shelving, office equipment, fridges, art work, framed prints and much much more.
But St. Marc's Spa will rise once again. The hunt is on for our new home and by the summer of 2011 we hope to have a bigger, and more modern space to welcome our guests back.
Till we meet again,
St. Marc's Spa