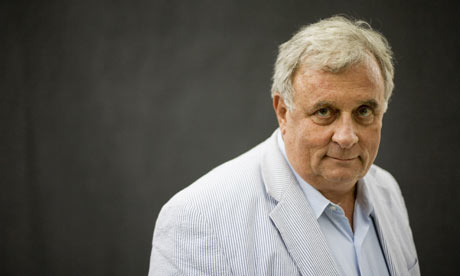 The Toronto Bathhouse Raids, or operation soap. In 1981 the Toronto police raided four bathhouses and arrested over 200 men. That mass arrest galvanized a movement that solidified the gay community in Canada to act as one.
To protest the discrimination against gays and lesbians in Canada. The Toronto bathhouse raids became Canada's version of Stonewall. One person who was at the protest was celebrated author Edmund White, author of such classic gay books as A Boy's Own Story, City Boy, The Joy of Gay Sex, The Beautiful Room Is Empty, The Farewell Symphony and his latest Inside a Pearl.
In the video below Edmund White recalls the protest and his participation in them. He recalls a feeling of empowerment as this was on the heels of the Stonewall uprising in New York. Both times White was in the middle of the action, when he didn't expect to be. Fascinating to hear what White says about that time.
Edmund White is currently a professor of creative writing in Princeton University's Lewis Center for the Arts. His latest book Inside a Pearl My Years in Paris is available in bookstores now, as well in digital form. Should be a great read!