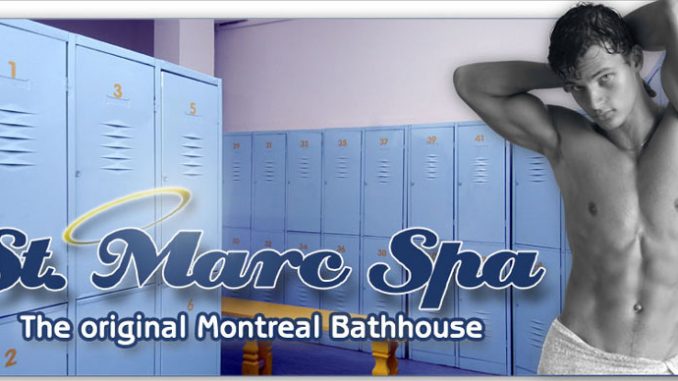 The thing you can count on in life is that things never stay the same. Change happens whether you like it or not. Toronto Bathhouse are dropping like flies. At one point you needed two hands to count the number of bathhouses in the city. Now you only need one. With the closing of The Barracks, Spa on the Maitland and Club Toronto, St. Marc's Spa claimed the dubious distinction of being Toronto's longest-running bathhouse.
That is actually not true, as Oak Leaf Steambaths holds that record, and no one will ever come close to shatter their reign. But St. Marc's Spa liked to bill itself that way.
Now it apparently is the end of an era. St. Marc's Spa will be shutting its doors November 15, 2010 at 6PM. There seems to be some conflicting reports as to if this closure is permanent or they are just moving to a new location. While management claims they are looking for new space, insiders on various message boards claim the shutdown is for good. The owner Kier MacRae tells xtra magazine rather cryptically "When we move we hope to have many of the same staff come work for us, many have been with us for a long time." There is also no projected reopening date yet.
Whatever the story St. Marc's Spa closing its door is surprising since they underwent extensive renovations and re-branding this past year, even adding a separate bar, GRASP Erotica Bar, to its facilities.
The most interesting aspect of St. Marc's Spa was its intricate floor plan. Just a maze and maze of corridors, hallways and rooms. All on one floor, with no need to walk up and down stairs. Steamworks has a similar floor plan, but St. Marc's Spa< was the first. It will be hard for them to find another place like the one they have now. Closing day is set for November 15, 2010, so for those who want to experience St. Marc's Spa at that one location one more time, you better hurry! .