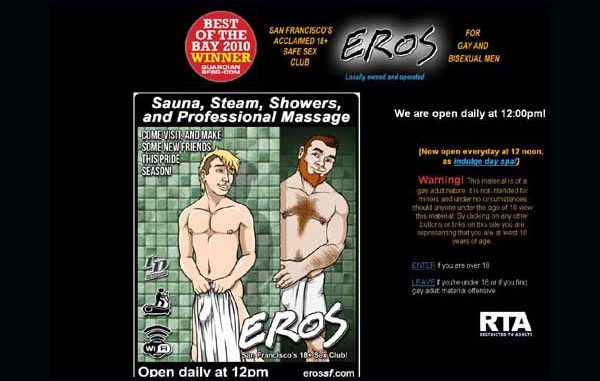 City officials are exploring the possibility of allowing San Francisco Bathhouse after being shut down during the AIDS crisis. This is a result of many straight spas and massage parlors requesting a bathhouse permit.
Public anxiety over the spread of AIDS was high 30 years ago. At that time Superior Court issued a set of ruling making almost impossible for a San Francisco bathhouse to operate. They included the removal of private rooms and monitors watching patrons every move. It would be then up to the city's public health director to determine if and when the AIDS epidemic was over. Bathhouses decided to close its doors, finding the rules too stringent.
One exception was Eros but they are no rooms or cubicles. Apparently everything is done out in the open. However Eros is also joining other businesses requesting a bathhouse permit. Even if a permit is granted, Eros has said they have no plans to add private rooms of cubicles on the premises.
The issue that the city is struggling with is whether or not to lift the ban of private rooms and cubicles in bathhouses. Hard to believe as this is 2013, and other states have bathhouses with private rooms.
For more read City ponders bathhouse rules.