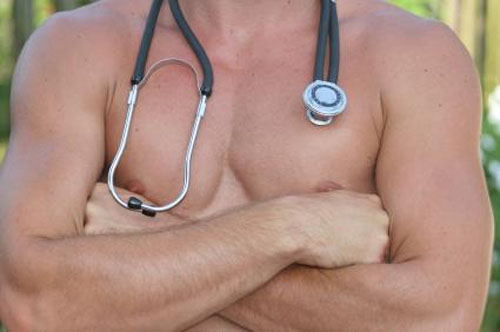 Gay Bathhouse HIV Outreach Work. Many bathhouses across the US and Canada continue to be visited by local health care workers to promote safe sex and encourage HIV and STI testing. This seems to be an effective way to reach men who wouldn't ordinarily get tested.
In fact a study conducted at a bathhouse in Providence, RI, between 2004 and 2010, had some very interesting results. All due to the Gay Bathhouse HIV Outreach Work being done.
Some of the findings
43.2% of the men tested reported unprotected anal intercourse during the preceding 2 months.

A majority, however, said they thought that their behavior did not put them at increased risk for HIV or other STDs.

In a multivariate analysis, men who had unprotected anal intercourse were more likely to have had sex with HIV positive or unknown status partners, to have sex while under the influence of drugs, to find sex partners via the Internet, and to have a primary male partner.

Men newly diagnosed with HIV or syphilis tended to be older than age 30 and were more likely to have had a prior STD diagnosis and to meet partners through the Internet.

For 10.5% of the men, the bathhouse test was the first time that they had ever been screened for HIV.

Among 24 men who were newly diagnosed with HIV, all but 1 were successfully linked to care.
To read more about it go to Bathhouses Can Be Good Venues for HIV Testing and Linkage to Care.