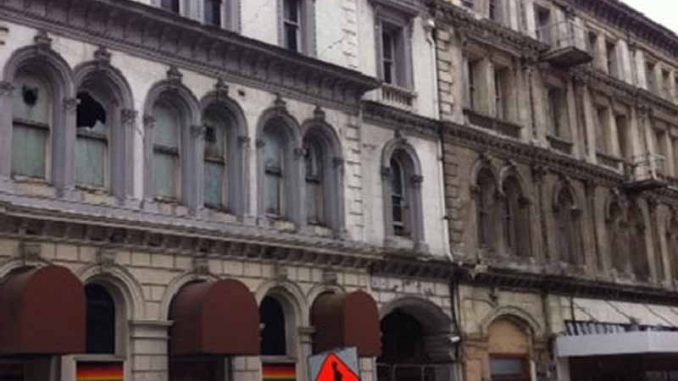 As blogged here previously, in September of last year an earthquake caused damage to Menfriends. The owner and staff picked up the pieces, and re-opened. A Sauna and Cruise Club for gay and bi guys in Christchurch.
But with the latest New Zealand earthquake, it looks like Menfriends NZ might closed for good. Club owner Stuart Yeatman managed to get customers and staff to safety and no one was seriously hurt.
But looking at the massive damage the building sustained, Yeatman and his co-owner and life partner John McKelvie, conceded that it is hard to see Menfriends NZ ever reopening.
UPDATE: They did rebuild and relocated to another building. They describe the sauna this way
Menfriends is the busiest Sauna for men. Three floors offer a cruise maze, mirror room, bondage room, Spa and Jacuzzi, free internet cafe, pool table, two slings, eighty lockers, an outdoor heated smoking area, satellite TV, and free coffee/tea
Time will tell
And one customer describes the place this way
Menfriends is a relaxing place. It really has gone the extra mile. Upon the devastation of the old premises by the Christchurch Earthquakes, a new facility was constructed and completed speedily and is comparable in its good quality and healthy social atmosphere as the previous building. Thursdays are underwear only and are very fun and you can often meet a variety of characters at that time and have different adventurous. Saturdays are nude only till six in the evening and are also very good but my opinion is that it caters to a different clientele than the Underwear Thursdays. And of course there's Sleaze Parties once every month on a Saturday night, which cater to everyone.