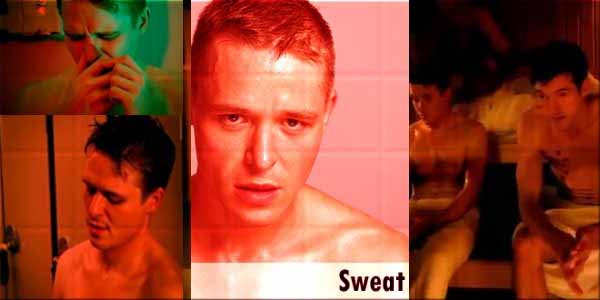 John Lochland Sweat. As mentioned in a post on April 5, 2010 there was a small feature on the short film Sweat by John Lochland. The film chronicles one man's first visit to the baths. Further into his journey, an experiment with poppers and some very public sexual displays, leave him wondering what he came for, and possibly leaving none the wiser, albeit with a phone number and a wry smile.
The movie is now one of nine shorts featured in a new compilation film entitled Boys on Film 5 – Candy Boy.
To learn more about John Lochland and his other films, go to his website here.