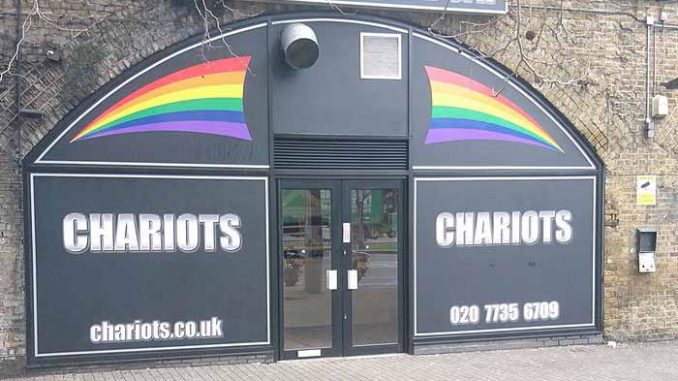 In an online post Chariots Spa has announced it will shut its doors for good. It had originally closed temporarily due to the pandemic. Now they have taken the steps to close permanently. They write
"Dear customers, it is my sad duty to inform you Chariots Sauna will not reopen and is currently in the process of liquidation.
"I would like to take this opportunity to say thank you to all our customers and to the gay community as a whole for supporting us and making the company a success for many years.
"We wish you all well for the future."
There was an outpouring of memories being shared by former customers and even staffers. One former employee of Chariots Spa wrote
One former Chariots Spa staff member wrote on Twitter: "One of the most iconic gay saunas in London I had the pleasure of working with since September 2019 has unfortunately had to liquidate due to finance issues.
"Saunas such as Chariots had provided a safe space for gay men pre-COVID for countless years.
"Whatever your feelings are towards saunas, I think we can all safely say that it's gonna be a huge loss for the London community.
"All queer-owned businesses have been hit hard by the pandemic… I'm deeply saddened to have lost my place of work and all of my wonderful coworkers and regulars who I probably won't see for years.
"I'm gonna miss you Chariots Vauxhall."
No word yet on what will happen to the contents inside the shuttered bathhouse, or is the lease will be sold to another business. For now the bathhouse is still standing behind locked doors.
Also Read "Chariots Sauna In Waterloo To Close"