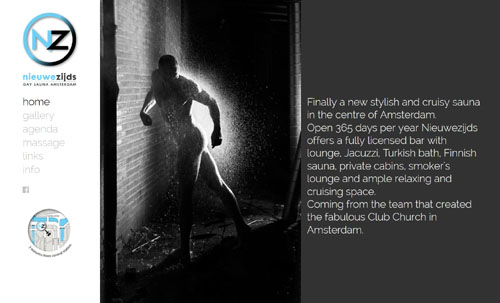 Brand new gay sauna has opened up in Amsterdam, Nieuwezijds Gay Sauna Amsterdam It can accommodate about 250 men, as it is 500 square feet. It is typical of many bathhouses as its amenities include sling room, Jacuzzi, glory hole, steam room and much more. The only rule they ask is please no cum in the hot tub, as it will run havoc to the filter.
The sauna is located in a neighborhood where several brothels are located. Which seems to be the only criticism, as many establishments are worried they might have to close. But that criticism seems unwarranted, as the sauna is geared towards gay men. While the brothels are aimed at heterosexual men.
There website reads
Finally a new stylish and cruisy sauna in the centre of Amsterdam. Open 365 days per year Nieuwezijds offers a fully licensed bar with lounge, Jacuzzi, Turkish bath, Finnish sauna, private cabins, smoker's lounge and ample relaxing and cruising space. Coming from the team that created the fabulous Club Church in Amsterdam.
Amsterdam TV recently sent their cameras to get a tour of the place. It is all in Dutch, but you can still figure out what is going on by the visuals. Click video below to see!