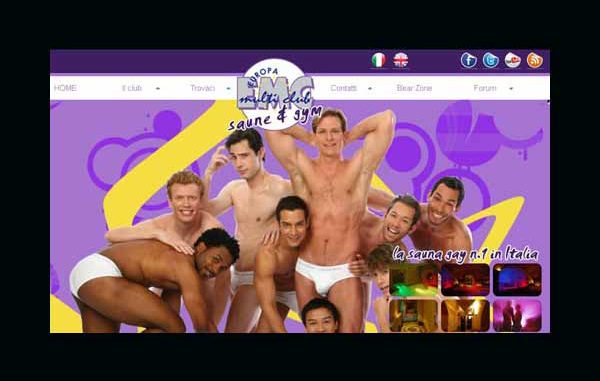 The Vatican is investing in the real estate market. They have just purchased a share of an apartment block for a whopping $30 million dollars. The hope is to house several Catholic priests.
However included in the purchase is the building that houses the largest European gay sauna, Europa Multiclub. That has some tongues wagging about settling members of the Vatican in a former European gay sauna.
As reported by The Independent:
The senior Vatican figure sweating the most due to the unlikely proximity of the gay Europa Multiclub is probably Cardinal Ivan Dias, the head of the Congregation for Evangelisation of Peoples, who is due to participate in tomorrow's election at the Sistine Chapel.

This 76-year-old "prince of the church" enjoys a 12-room apartment on the first-floor of the imposing palazzo, at 2 Via Carducci, just yards from the ground floor entrance to the steamy flesh pot. There are 18 other Vatican apartments in the block, many of which house priests….

Cardinal Dias, who is seen as a social conservative even by the current standards of the church hierarchy, is no doubt horrified to learn of the activities taking place a floor below.
There was lots of buzz over social media about this purchase. "If you can't go to the gay sauna for fear of being seen what do you do if you have millions of Euros stolen from Italians?" one Italian asked rhetorically. "You buy the apartment block with the sauna inside."
While another wrote "12-room apartment in Rome? I am really not up on my church stuff but does the catholic church have a vow of poverty? If they do is it only for the lower ranks or something?"
For more read Vatican Spends $30 Million On Building That Houses Europe's Largest Gay Bathhouse.