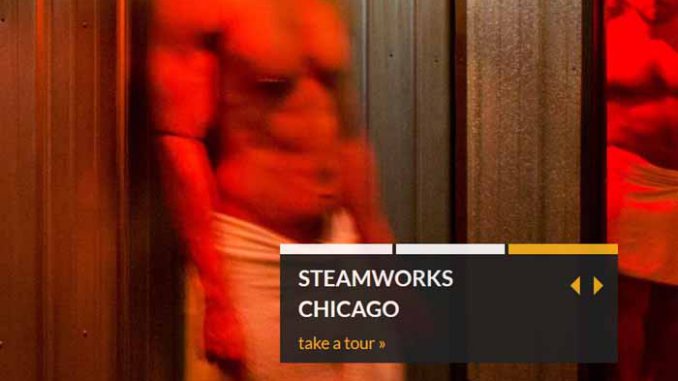 The Police have recently shared their findings on two deaths at Steamworks in Chicago last year.
Last January 2017 a 36 year-old man was found unresponsive in the bathhouse's jacuzzi. The autopsy found no drugs or alcohol in his system. Nor was their any sign of foul play or deliberate drowning by another person. It looks like the person just feel asleep and drowned to death.
As GayPopBuzz wrote
Several GPB writers have been to this facility [including this writer] and can tell you that the jacuzzi itself is very large and shaped somewhat like a labyrinth. Above is a photo of the jaccuzi, taken from the Steamworks site.

Many corners are unlit, which may be by design. Given the relaxing nature of the wet area, it's easy to see how someone might doze off.
The second death was due to a crystal meth overdose. On July 11, 2017 31-year-old man was found unresponsive. It was later determined he died from acute methamphetamine intoxication; thereby officially making the cause of his death accidental.
It should come as no surprise many addicts go to the baths to get high. As it is much cheaper, less hassle to get a room at the baths, than trying on book a motel room. This despite bathhouses (like Steamworks Chicago) having a zero policy on drugs. But you can't stop guys from bringing party drugs with them, no matter how hard you try.
Meanwhile you can read a review about Chicago Steamworks here: What it is like visiting a private gay club in Chicago