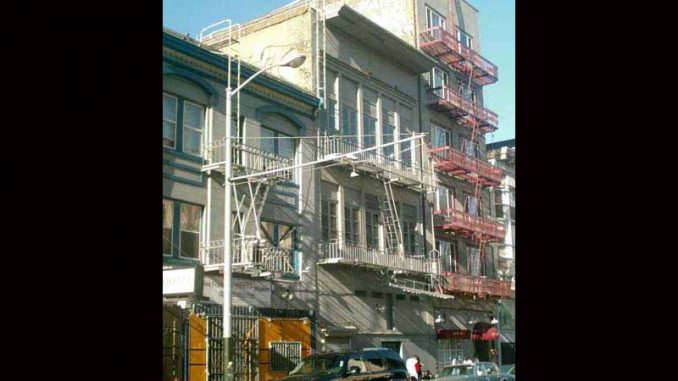 The famous (or infamous depending on how you view it) San Francisco Bathhouse Tenderloin is opening its doors once again.
After twenty years of collecting dust, it will be turned into a doggy day care center!
During the AIDS crisis in the 1980s, many cities cracked down on San Francisco Bathhouse. And the Tenderloin was no exception.
In honor of the buildings incredibly rich history, the new business will be called Bulldog Baths. If those walls could talk.
UPDATE: In 2012 the building was awarded a plaque and registered in the National Register of Historic Places. Guaranteeing its place in history.
The plaque reads:
"130 Turk Street, c. 1923. Formerly housed the Bulldog Baths. This building is listed in the National Register of Historic Places. Uptown Tenderloin Historic District.
In 2015 The GLBT History Museum has exhibited some of the unique and beautiful murals that were part of San Francisco's famed Bulldog Baths. Writing in its press release
The Bulldog Baths in San Francisco's Tenderloin opened in the early 1930s as the Club Turkish Baths. The 1954 convention guidebook for the Mattachine Society, the national homophile organization, characterized the facilities as "real plush." Starting in 1979, the new "Bulldog" branding emphasized a virile working-class sexual allure that reflected commercialized fantasy more than it characterized the actual clientele. The redecorated interior included an orgy room with murals by New York homoerotic artist M. Brook Jones, whose work also illustrated gay skin magazines of the era. The Bulldog Baths closed in 1984 as a result of declining business at the height of the AIDS crisis.