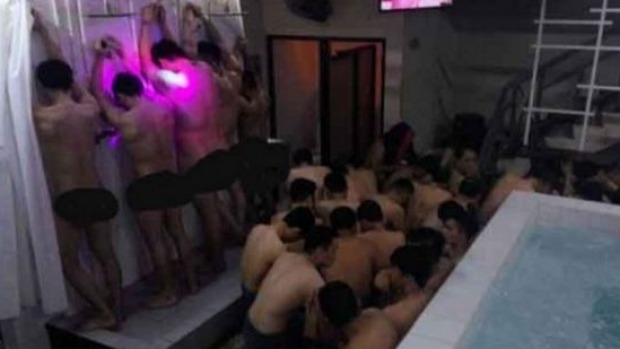 Indonesian cops have raided the Atlantis Jakarta sauna and detained over 140 men in what official call a "violation of pornography laws" Among those also detained were the owner of the club and several staff member.
Homosexuality and gay sex are legal everywhere in Indonesia except in conservative Aceh province. But because the organizers allegedly hired prostitutes and striptease dancers to perform that evening, there could be charges for "violating pornography laws"
Advocacy Coalition for Violence Against Gender and Sexual Minority Groups is working on getting the men released. The Advocacy Coalition allege that the police forced the detained men to strip, took photos of them, and distributed the photos online.
"They were still treated unlawfully by the local police by photographing the victims naked and then disseminated those photos to the point of virality, be it by messages, social media or the news media. We find that act to be illegal and inhumane."
Those found guilty of breaking the sex laws in Indonesia face being lashed and up to 10 years in jail.
To read more go to 141 men arrested in Indonesia for holding a 'gay sex party' at a sauna