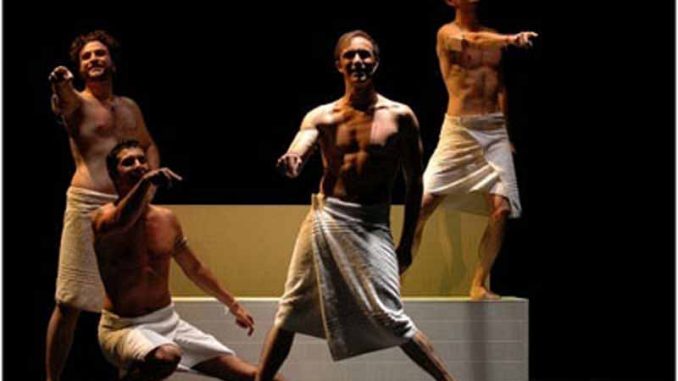 Bathhouse The Musical Or Sauna le Musical. Either title means a whole lot of fun at the theater.
From its official website
Bathhouse: the Musical! is an American musical with music and lyrics by Tim Evanicki and Esther Daack.. The show follows the story of Billy, a wide-eyed youth venturing into a bathhouse for the very first time. He's looking for love, but soon realizes that the other patrons are looking for something… a little more temporary. With some guidance, Billy soon learns the ins and outs of bathhouse etiquette.
The production of Bathhouse: the Musical! is getting a transatlantic do-over and being translated into French.
For a Paris edition entitled Sauna, le Musical.
It will premiere early this year. The basic plot features a newbie experiencing the bathhouse scene for the first time.
The book and the lyrics will be adapted into French by Baptiste Delval. They even have their own YouTube channel.
For those who have seen the musical already, please click below to see how they fared with translating this into french! No matter what the language, this is a show to enjoy with any of your theater loving friends.
Official Facebook Page For Sauna, le Musical